Invoicing & Billing
Top 10 Free Invoicing Software for Small Businesses
Let's review the top 10 free invoicing solutions for small businesses and freelancers.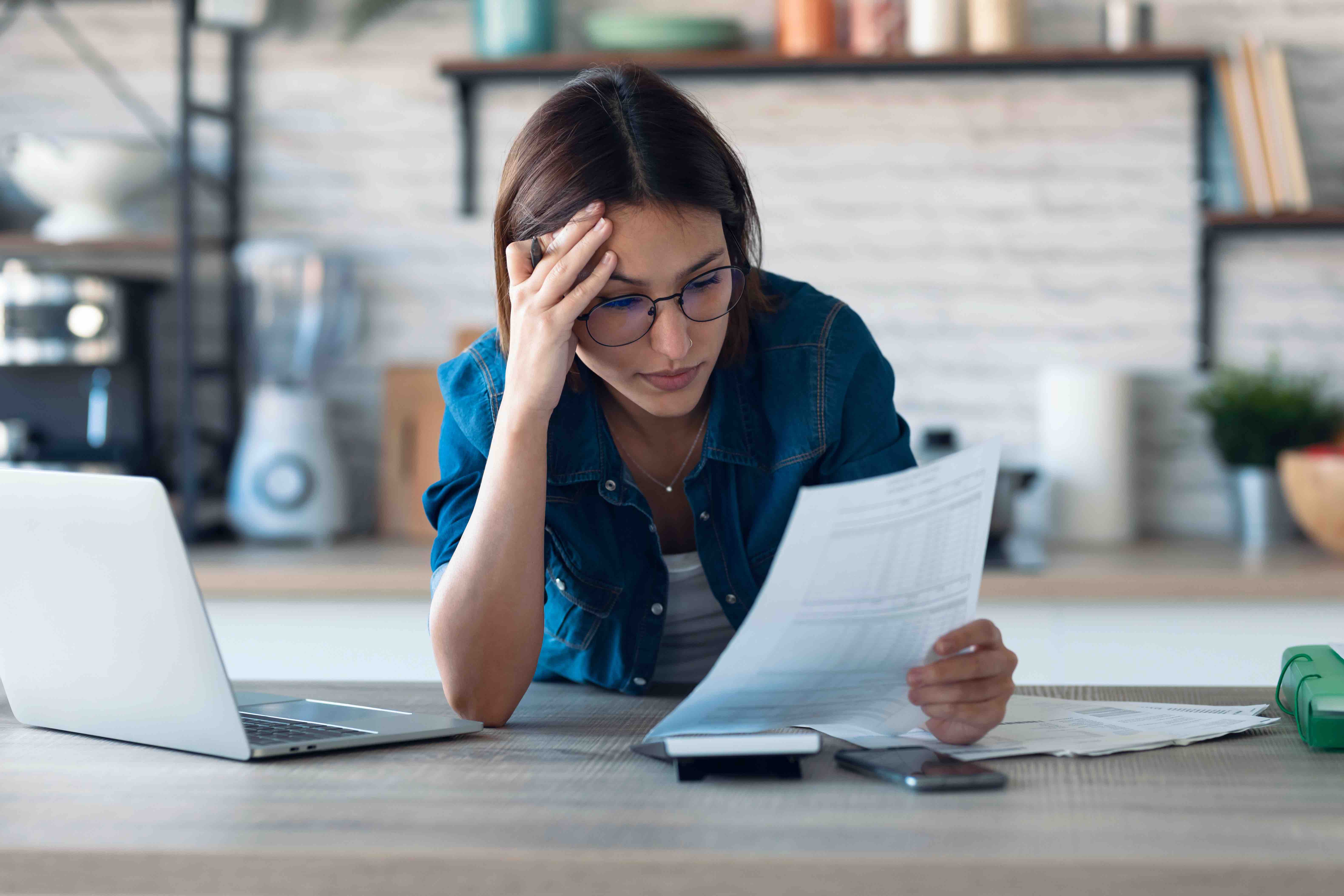 When invoicing is not managed efficiently it can gobble up valuable time and take business owners away from the real work that generates profits.
Gone are the days when invoicing involved separate spreadsheets and manual daunting data entries. There're many new systems that rely on automation, allow invoicing to be managed with just a few clicks, and even are free for small companies. It's a smart, easy, way to work and it's something that every small business could utilize. If you're conscious of costs and trying to keep expenses low, you might now be asking yourself "is there any free invoicing & billing software?" - and the answer is yes.
We're going to run through the basics of invoicing software before listing what we think are the top 10 options for small businesses.
What is Invoicing Software?
Invoicing software allows businesses to create invoices quickly and efficiently, and create a document that has a professional appearance. Once set up, future invoices can be created with just a few taps, or in some cases, automated scheduling can be set up.
In addition, the software can manage your outstanding invoices, chasing payments that haven't been made. A product and/or client list can be stored, and some invoice systems also have the facility to produce quotes for new businesses too.
More sophisticated invoice software offers a range of more complex functions which include a greater number of users, reporting, and full integration.
Read more on this topic here: "What is an invoice and what does it include?"
Can You Create Invoices for Free?
It may sound too good to be true, but there are many different types of invoicing software that is available for free. If you have a small business or simply want to invoice your clients, free invoicing software is an excellent option. We will review the top 10 invoicing software in this article.
How Can I Get a Free Invoice for My Small Business?
Below, we've listed 10 different free invoicing software packages for small businesses and freelancers, but if you're simply looking for a free invoice template, free invoice template from Heeros is an excellent place to start. The template is free to download, customizable, and Excel-based.
Download Free Invoice Template
Which is the Best Free Invoice Maker?
Every business will have its own specific needs, so there's not really one single answer. We've run through the pros and cons of each of the free invoicing software in our reviews below, including the key features they offer. The best invoice maker is the software that works for you, simplifies your invoicing, and solves your unique problems.
Which is the Best Invoice Software?
It's worth making the point that although we're focussing on free invoicing software in this review, some businesses may wish to opt for more advanced features or upgrade their invoicing solutions. Many of the invoicing software below offer alternative solutions/plans which deliver more benefits in return for a monthly subscription fee.
Here's our review of the top 10 free invoicing platforms (in no specific order):
Not every business needs full functionality and automation, so if you're just looking for basic free invoicing software, Google might offer everything you need. Most people are already familiar with Google Sheets which makes their templates very quick to learn.
Google Sheet templates are completely free of charge and don't require any subscription. Like other spreadsheets, there's a range of functionality available but these aren't as obvious as on other forms of dedicated invoicing software. To access the more sophisticated functions on Google, users will need to have knowledge of advanced functions on spreadsheets.
Despite the simplicity, it's possible to produce a professional-looking invoice from Google. The data saves automatically so there are never any worries about corrupting the spreadsheet, and once it's set up it's quick to update. You can have as many users as you want using a Google spreadsheet, so if you plan on collaborating on invoice creation or sharing, there are no issues with scaling up.
However, there isn't much automation on Google Sheets compared to other invoicing solutions, they are prone to human errors like wrong data entries, and are very hard to keep the invoices updated. So, if you decide you want more functions in the future, you'll need to switch to dedicated invoicing software.
Pros:
Completely free to use
Simple to get started
No limit on numbers
Cons
Functions are limited
No option to upgrade
Advanced knowledge required to use additional formulas
Prone to manual human-related data entry issues
No reporting possibility
Difficult to keep track of payments
Difficult to import to bookkeeping software or send to your bookkeeper
#2: Heeros Free Plan
Heeros is more than a basic invoicing software; we consider it as a "unified work management platform" which offers an enormous range of functionalities. We might be biased, but if you're looking for more than basic invoice template, Heeros provides many tools free of charge.
Heeros Small Business Software helps sole proprietors and small businesses automate invoicing, quoting, approvals, billing hours and expenses in one unified work management platform. Heeros offers free invoicing software, and also like many of the other free software packages on this list, there is the option to upgrade to access more advanced features. However, we think that Heeros really stands out from the crowd because even the free version has an impressive range of facilities.
The Heeros Free Plan includes:
Basic CRM to manage clients
Easy invoicing
Proposals and sales quotes
Unique sales quote approval process
Expense management
Work hours tracker to bill your hours
Offers Web, Android, and iOS apps
Integration with GCal & O365
Integration with Heeros bookkeeping software or other accounting solutions
One of the benefits of Heeros is that it enables automated tracking of hours and expenses, vital tools for anyone who works on projects or needs to record billable hours. These are perfectly matching small companies in the professional service industry like consultants, engineers, architects, marketing and creative agencies, and more.
Heeros is easy to navigate around, even for users who are completely new to invoicing software. By streamlining the whole process and bringing multiple functions onto a single platform, Heeros has the ability to simplify the way you work in one swift step. Needless to say, Heeros also has more advanced solutions for your growth journey when the time comes for advanced functionalities.
Pros:
Core functions small businesses need
Completely free
Simple to use
Easy invoicing
Can produce quotes and proposals
Has a unique approval process to get approvals faster
Can track expenses and billable work hours
Basic reports
Variety of 3rd party Integrations
Cons:
Free Plan is limited for up to three clients (when the time comes, upgrade is available for unlimited clients at a fair price)


If having lots of functionality in one package is important, the Invoicera Free Plan is a solid option to consider, too. There are four different levels of access, but the basic plan is free indefinitely. Of course, with an upgraded subscription more features are included but even the free invoicing software version has plenty to offer.
The focus with Invoicera is on automation with multiple functions. Similar to the Heeros Free Plan, the goal is to make the process streamlined with tools such as automated payment reminders, scheduled invoicing, time tracking, and an auto-recurring profile.
It's also possible to produce detailed reports, including a profit loss report. This enables small business owners to retrieve useful data with just a few clicks.
The only real disadvantage of Invoicera is that it can be a bit difficult for starters to set up and get onboarded. There are more intuitive systems available, but the sheer number of tools included here makes this software always worth considering.
Pros:
Plenty of automation features
Free to use
Can track time
In-depth reporting
Cons:
Difficult to set up and get onboarded
Only suitable for up to three clients
Not particularly intuitive to use


#4: Freshbooks (Free Trial)
Let's address the glaring issue with Freshbooks: it's not an invoicing software that's free indefinitely. There are currently four different levels of access available, and none are offered for free on an ongoing basis. However, Freshbooks is a brand that's been around for some time and is used by many business owners. And the relatively low monthly cost for the Lite package may be worth it if you particularly want to use this software.
We've included it in this list because a free trial is available. This provides you with plenty of time to see if you like the invoicing software, and whether you think it's worth paying for - especially when there is alternative software available for no cost at all such as Heeros mentioned above.
You can add up to five clients with Freshbooks Lite, and there's a range of automated functions which include invoice payment reminders and recurring invoices. A self-service portal is accessible to clients, and also there are useful options to facilitate payments.
Estimates and budgets can be produced, and it's also possible to track time and expenses. A dashboard provides excellent oversight and helps with managing performance in Freshbooks.
Pros:
An informative dashboard that provides good monitoring capabilities
A free trial is available
Well-designed and easy to navigate around
Cons:
It's only free for a limited period of 30 days
It doesn't have all the features of some of the free software
The mobile app is rather basic


#5: Wave
Incorporating banking, invoicing, and accounting, Wave is a multi-functional free invoice software that is extremely popular among users. The software is completely free to use for invoicing purposes, as Wave makes its money from additional services that businesses might opt to add on, such as payroll or payment processing.
A dashboard provides in-depth info at a glance, and there's access for as many partners or collaborators as you need. Reminders are automated, and you can set up recurring invoices for the future. You can see when invoices have been viewed, and it's possible to include a payment button for the client's convenience.
However, alternative software is preferable for businesses that are heavily project-based like in the professional service industry. This is because hours or expenses can't be assigned to individual projects, and separate budgets can't be tracked.
There's no question that the invoicing facilities are excellent, but some users have reported difficulties with getting the necessary support from the Wave customer service team when needed.
Pros:
Completely free to use
Includes banking, invoicing, and accounting
Generates a number of different reports
Cons
Limited customization
Can't assign hours or expenses to jobs or projects
Payment processing costs extra
Users report poor customer service


#6: Zoho Invoicing
Zoho offers an impressive array of functions as part of its free invoicing software, which is genuinely free to use. Unlike many other invoicing software providers, there are no other packages available. Zoho includes everything in one basic plan which is offered free of charge.
For this reason, if you plan on scaling up in the future or want to expand the functionality, Zoho may not be the best choice. Although the range of features is excellent, there's no way to upgrade.
Most functions that a business might need are included in the Zoho Free Plan. This extends to billing multiple customers, selecting from different currencies, accepting payments, and assigning roles to different users.
Automation is also available, with payment reminders and recurring invoices, with up to 1000 invoices that can be sent per year. Zoho works well with projects too as it includes time tracking, estimates, and expenses.
It is possible to customize invoices by adding your own logo, but there is a limited selection of templates available. The wider customization available in other invoicing software isn't supported by Zoho.
Pros:
Completely free to use
Easy to get started
Can add your own logo to invoices
Intuitive to navigate around
Cons:
Only 1000 invoices can be sent per year
A limited range of templates are available


#7: Eebu
Eebu is a Finnish invoicing software that can be used by anyone. There are different levels of access, with the basic invoicing package offered with 30 days free trial and after that costing 35 € /month.
Eebu's Basic package is relatively expensive compared to some other types of invoicing software, so if you expect to scale up in the future, Eebu is a quite good yet expensive option to consider.
The Basic package comes with many options like invoice creation, purchase invoices, customer register, item register, and accounting.
There are many other functions that Eebu is capable of, but you'll have to upgrade/purchase others as extra modules to access them like CRM, Purchase orders, and more. Each extra module costs an additional 30€/month.
Pros:
Premium solution
Offers scalability with upgrade options
Creates professional invoices
Cons
Expensive solution for SMEs and freelancers
Lacks the tools offered by other software such as billable hours, expenses, and more
Support is in Finnish language only


#8: Isolta
Isolta is another free invoicing software that's offered by a Finnish company. Unlike Eebu, it's got a fairly comprehensive suite of features that goes beyond just the basic invoicing so is an option that might suit more businesses.
However, there is a huge drawback. Isolta describes its free package as being suitable for businesses that "occasionally" need to invoice - and that's because only 10 invoices per year are included. If you need to send more than 10 invoices per annum, you'll need to upgrade to one of their premium subscriptions. Or, it is also possible to "earn" the right to send more invoices by referring other businesses to Isolta.
If you only need to send invoices very rarely, Isolta warrants consideration as it has a decent suite of features. This includes online invoicing, automated reminders, a product register for recurring invoicing, sales reporting, and tools for effective client management.
Pros:
Completely free to use
Includes sales reporting as standard
Automated chasers
Creation of a product register for convenient future invoicing
Cons
Can only send 10 invoices per year with the Free package
Doesn't have all the features found in other invoicing software


#9: Zervant
The third and final entry on our list from a Finnish company, Zervant is a free invoicing software that's suitable for small business owners. It's possible to save five client profiles with the free version, with three paid subscriptions offering a greater range of client profiles and other tools.
The free package is quite basic but performs all the necessary functions needed for small businesses to get paid faster. There are unlimited invoices, which can be sent online, automated reminders, and payment processing.
There's also support in 6 languages available. Android/iOS compatible invoice apps add convenience and are included for free, too.
Zervant claims that it only takes 60 seconds to create an invoice using their software. If you don't need an invoicing system with extra functionality, this makes it a real contender for increasing efficiency.
Pros:
Unlimited invoicing
Completely free to use
Send invoices online
Automated payment reminders
Support in 6 languages
Cons:
Maximum of five client profiles
Only basic functions included


#10: Square
Square is a well-known global brand and along with its paid subscriptions, offers free invoicing software for small business owners that don't need such a comprehensive range of functions.
One of the advantages of a Square invoice is that it can be used as a point-of-sale system, in addition to remote invoicing. If your business needs to incorporate both, Square's flexibility is a big advantage.
The options are simple with Square: there's a free version and a paid subscription, so no multitude of complicated packages to choose between.
The free invoicing software from Square includes unlimited invoices, recurring invoices, automatic payment reminders, and the ability to track progress in real-time.
It can create estimates, but it can't convert an estimate to an invoice - you need to get the paid subscription model for that feature. Reporting and payment processings are included, but you can't set up milestone invoices without upgrading your package. You also can't customise your invoices on the free version.
Square has a lot of potentials, but it saves its most useful and best features for the paid subscription, a common trend among invoicing software solution providers.
Pros:
Unlimited invoices
Free to use
Flexibility to use remotely and at point of sale
Automated reminders
Payment processing included
Cons:
Can't convert estimates to an invoice
Customisation is only available on the upgraded package
Project tools not available at all on free version


Conclusion: Which is the Best Free Billing Software?
As you can see from the list of top 10 free invoicing software packages above, there are a lot of good quality choices to pick between. And the question "what is the best free invoice software?" Isn't a straightforward answer as much depends on how often you expect to invoice, and what additional tools you might need.
However, for its greater range of tools which includes unlimited estimates and invoicing, integrated sales quotation and approval processing, and the ability to customize, we think one of the best options among others is the Heeros Free Plan.
Heeros' small business platform, and especially the Free Plan works well for all types of small business owners, including consultants and freelancers, and those working on projects. For most small companies there's no need to upgrade to a paid subscription, as the base model is all-encompassing and free of charge.
If you're a small business owner and haven't yet switched to free invoicing software, the above list should help you make the decision about which option is right for you. Invoicing software can save lots of valuable time, help you get paid more quickly, and also deliver a better service for your clients too. It really is a win-win - and with no cost to your business, it's about working smarter without spending more.
Try Heeros' free invoicing software now and see how you can simplify work!
We would like to hear our reader's opinions, suggestions, and feedback on the "Top 10 Free Invoicing Software for Small Businesses" article we wrote. Do you have any questions that we did not cover in this blog post? What other free solutions or software for invoicing do you use? Get in touch with us and we make sure your questions get answered. If you like our article, please share the love by following our social media on Linkedin or Facebook, or Twitter. As always, keep calm, and stay tuned for great upcoming news!