Sales Quotes
Ultimate guide on what sales quotation is and how to create one for freelancers and small businesses
The best tips for creating sales quotations for small businesses and freelancers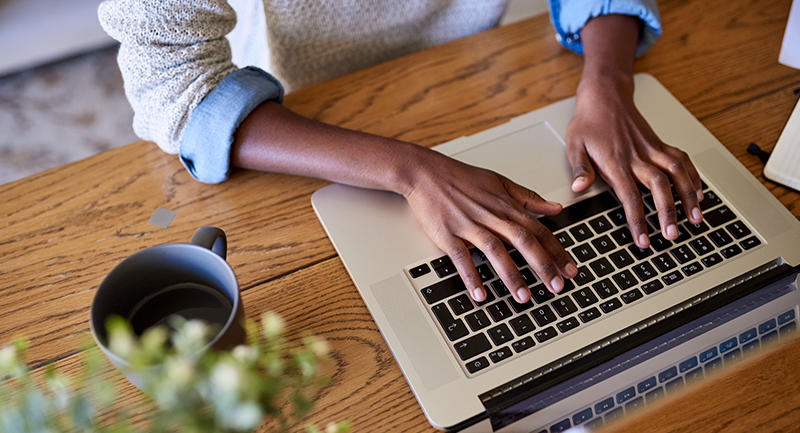 For many businesses out there, sales quotations have become an integral part of their sales process. The importance of providing accurate and effective sales quotations should not be disregarded, considering they often represent the first point of formal interaction between a company and its customers and as such, they have the power to make or break a deal.
Since you only have one chance to make a good first impression, it's crucial that you step up your quotation game and learn how to create professional sales quotes that can help you start your business relationships on the right foot and improve your bottom line. However, the process of writing a sales quotation can prove a bit confusing and difficult if you've never had to deal with these types of documents before, especially since every business has unique requirements and there's no one standard quotation model that will suit them all.
Therefore, if you're a freelancer or a small business owner looking to include quotations in your sales strategy, this guide will help you gain a better understanding of the topic by explaining what sales quotations are and how they can benefit your activity. You'll also learn how to create effective sales quotations that drive results, and how an innovative solution like Heeros Small Business Software can make the process so much smoother for you.


What is a sales quotation?
Before we get into specifics, we have to clarify what sales quotations are and what part they play in the sales process. Sales quotations, also known as sales quotes or simply quotes, can be described as official business documents that inform potential clients about the costs of the goods and services they're interested in purchasing.
When a client asks for a sales quotation for a specific product/service, the company in question will use the requirements provided by the client with regard to certain factors that may affect the price of that product/service in order to put together an accurate sales quote. This includes a detailed item-by-item breakdown of the costs involved in the purchase of their goods.
A sales quotation is simply an informative statement provided by a business after receiving a request for quotation from a potential customer to let them know about the prices of their products and services before committing to a purchase. Therefore, a sales quotation is not a legally binding contract, and the client is under no obligation to buy the quoted products/services. Accepting the quote expresses the client's commitment to proceed with the purchase, respecting the established price and conditions.
A quote is also different from an invoice in that the first only outlines the price for the goods/services that a business offers, while the second is provided only after the quote has been accepted and the goods/services are to be delivered to the client.




What businesses provide quotations for their clients?
Although offering sales quotes is a common practice for many enterprises, not all companies include quotations in their business model. This is a strategy used by companies that can't offer upfront prices because the value of the products and services they provide varies greatly, being influenced by a series of factors such as materials, production costs, client requirements, and so on. Therefore, they establish each item's price on a case-by-case basis, taking into account all these different variables.
Some of the businesses that use quotes as the first step in their sales process to inform clients of their offering include, but are not limited to:
Travel agencies

Wholesale and logistics companies
There are many other types of businesses that provide sales quotations for their prospective customers – mostly service-based – so the list is obviously much longer.
Heeros Small Business Software can offer effective sales quote and proposal creation solutions for all these small businesses and every professional out there who manages projects. One of the best things about the platform, apart from lifting the burden of manual quotation creation, is that it offers a free plan version, and you can also benefit from other features such as time and expense management, invoicing, collaboration, scheduling, or CRM solutions to ensure integrated data, efficiency and accuracy in all your business operations.
Read more about Invoicing & Billing for small businesses and freelancers here: Project Invoicing & Billing - Ultimate Guide for Freelancers and Small Businesses

The different types of sales quotations
As mentioned previously, sales quote models differ from one business to another based on their specific characteristics and needs. Usually, sales quotations can be separated into three categories.
Estimates
Certain services' final price can be influenced by various factors such as labour costs, seasonal changes, clients' shifting needs, or market trends. In this case, the company will provide customers with an estimated price for their services. Although the client may end up paying a little less or a little more than the base price, the final figure should not differ too much from this value. This type of quotation leaves enough room for flexibility while ensuring the costs remain within a reasonable limit.
Fixed price breakdowns
Just like the name implies, a fixed price breakdown offers clients the exact price they're going to pay for purchasing a certain product or service. These quotations are generally used when companies know exactly how much each one of their products costs, so there aren't many variables or potential changes in the equation – this applies mostly in the case of standardized items.
Request for quotation response
Request for quotation (RFQ) responses are a very distinct type of quotation. RFQs are documents sent by clients to different companies asking for quotations on their offerings. The companies in question will then send back an RFQ response drafted in the exact format requested by the client. This makes RFQ responses highly standardized, usually in the form of fixed price quotes, and very useful for clients looking to assess the offering of various providers.
Whether running your business requires you to provide estimates, fixed price breakdowns, or request quotation responses for your potential customers, Heeros Small Business Software can help you create professional and accurate sales quotations that meet your unique needs. And if you want to make sure the solutions provided by Heeros suit you, you can either opt for the free plan version or sign up for a free trial.



Why are sales quotations important?
Sales quoting is beneficial to many businesses and their clients for a variety of reasons. Apart from helping businesses establish a base price for their products and services when upfront pricing is not an option, there are other advantages stemming from this practice.
Attracts new customers and improves conversion rates – a company that is able to provide accurate sales quotations for their potential clients has higher chances of converting leads into customers and closing successful deals.


Fosters better client relationships – quotations serve as an initial point of contact between a business and its prospective customers, giving them the possibility to connect and set the foundation for a fruitful collaboration.


Ensures a smoother sales process – sales quotations provide convenience for clients and support the decision-making process by reducing time and effort, thus leading to a more efficient sales cycle.


Reduces the risk of errors – properly constructed quotations significantly reduce the risk of pricing errors that can negatively impact a company's bottom line, as well as clients' budgets.


Ensures everyone is on the same page – sales quotations make it easier for companies and customers to come to an agreement, eliminating the friction caused by a back-and-forth movement.


Provides a layer of protection for the company – companies can also use sales quotations as a protective measure if a client refuses to pay for the products or services that were provided.



Advantage over competitors – in general, businesses that put in the effort to provide customers with accurate quotations are regarded as being more transparent and reliable, thus gaining a major competitive advantage.
However, if you want to enjoy all these benefits, you have to perfect your sales quotation process and make sure it supports your business operations. That's a lot easier if you include Heeros Small Business Software in your business arsenal, given the platform's ease of use and the highly efficient solutions included in every plan. Check out a breakdown of all our plans here.
To learn more about how Heeros Small Business Software works and how it can bring value to your business, feel free to check out our product demo by clicking the button below.



What should a sales quotation include?
Since there are different types of sales quotations used by businesses these days, there's no standardized model everyone should follow, nor are there any rules in this regard. However, for a sales quotation to be professional and effective, it should include, at the very least, the following elements:
Your company's details – make sure you list all your company's relevant details, such as name, logo, address, and contact information, and don't forget to specify who the quote is for. You may also want to assign a person of contact that the customer can reach out to in case they require further support.


Customer's details – the client's information (name, address, contact details), be it a company or an individual, should also be included.


The price structure for every product/service – you should list each item separately and provide details for them, such as name, category, quantity, and other characteristics that you find relevant for pricing purposes. Then you should specify the price for every item so the client can have a better understanding of the quote's total cost.


The date of issue and validity period – mention the time frame in which the customer can purchase the items at the price and under the conditions stipulated in the sales quotation.


Quote number – a quote number will help you identify and keep track of a quote for further reference. If you're using quoting software, this number will be automatically generated by the program. Otherwise, you can assign a quote number manually.


Terms and conditions – in this field, you should lay out all the rules and guidelines of the agreement and the consequences that can be expected if these conditions are not met.



Signatures – both the company and the client have to sign the quotation template to confirm acceptance.
These are the basic components of a sales quotation template, but you can add other fields and information to it depending on your specific needs.
How to create a professional sales quotation
Understanding what sales quotations entail and how they can help your company is not difficult. The tricky part is to put the theory into practice and create a sales quote yourself. This next section of the guide will underline the key elements to consider and the steps you need to follow when writing a professional sales quotation to make the process as smooth as possible for everyone.
Know your client's needs
Before you proceed to write a sales quotation for a customer, you have to make sure you've got all the data right. It's crucial to have a good understanding of what the client is after in order to create an effective quote with a higher chance of getting accepted. Therefore, you need to be able to communicate clearly and ask all the right questions.
It's a lot easier to figure out what a customer needs when they send you a request for a quotation, as this document provides you with all the necessary information about their specific requirements and helps you determine if you can fulfil their needs or not. However, it's recommended to contact the customer directly and go over the details with them just to be sure you have understood everything correctly.
Create an introduction
A good introduction gives you the opportunity to set the stage for a successful interaction. In this first part of the sales quotation template, you should include a brief description of your company, emphasizing why choosing your products/services would be a good choice. You can also mention any exchanges you've had with the customer in the past in order to create a deeper connection.
Include relevant and accurate information
Obviously, the content of the template is the part that matters the most. You have to be extra careful when listing your company's details and the other elements we've mentioned in the previous part of the guide, making sure all the information is accurate and up to date. Mistakes will not only make your quotes look unprofessional, but they can also create confusion and lead to further issues.
Also, when quoting prices, it's essential you are as thorough as possible, taking into consideration all the factors that go into delivering the products/services that the customer requires, from sourcing the items, labour and packaging to handling, delivery, and shipping. Keep in mind that you have to be clear and precise in the way you formulate and present your sales quotation, and keep things brief in order to make it easier for the customer to understand and avoid any confusion.
Customize the sales quote
Customers like to feel heard, understood and valued, and the best way to give them what they want is by providing them with a customized quote experience. Instead of using the same quotation method for all your customers, leaving specificities out of the picture, make an effort to know them at a deeper level and customize the quote to reflect their unique needs and expectations. That can mean including extra products/services to the offering, providing discounts, tailoring packages to meet the client's need or any other action that may prove beneficial to the customer. A customer-centric approach is always preferred over a copy-paste process.
The same goes for the quote's structure. Although it's a lot more convenient to use a standard template for your sales quotations, it's much better to tailor it if you want to stand out from the crowd and deliver a superior experience to your clients. While you should keep certain elements unchanged, such as the company's logo, aesthetics and digital signature, you can change the rest of the features for every individual client.
Include more options
Sometimes, it can be difficult for a customer to make up their mind about certain aspects of the offering, like product quantity or features, and they might want to alter their demands in the future. Since your job is to cater to your clients' every need and even foresee potential issues, you should make sure your sales quotations allow for some flexibility so that your clients don't feel pressured to accept something they're not sure of.
Including more options when creating your quotes can easily solve this problem for undecided or hard-to-please customers, making it more likely for them to close a deal with you rather than reaching out to your competitors in search of alternatives.
Ensure fast delivery
Customers don't appreciate companies that keep them waiting, regardless of the situation, and requesting sales quotations makes no exception. After receiving a request from a potential client, you only have so much time on your hands to deliver the quotation until their patience starts wearing thin. The sooner you get back to your customers with the quotation, the better. If you take too long, they'll waste no time searching for a competitor that can give them what they're after, so don't ever underestimate the importance of timely delivery.


Tricks to streamline your quotation process
The above-mentioned steps should help you create professional and highly effective sales quotations that will increase the likelihood of attracting more customers to your business and closing successful deals. However, there's always room for improvement, so you might want to make use of a few tricks to streamline and strengthen your quotation workflow.
You can start by using quotation templates, which is one of the easiest and most efficient ways to save time and effort when creating quotes. Obviously, you can then tweak and adapt them to every individual situation.
Building a content library is another great tip to make the process a bit smoother. Instead of starting from scratch every time you have to write a sales quotation and adding each element to the template manually, you can simply drag and drop frequently-used components from the content library.
In addition, you could also include an electronic signature to your sales quotations to ensure greater convenience for your customers and faster conversions.
Finally, if you want to enjoy these benefits and put in as little effort as possible, the best option is to use a sales quoting software like Heeros Small Business Software, where you will find all these features and more. Automating your quotation process with Heeros can be a real game-changer for your business, as the software is specifically targeted at helping freelancers and small businesses take control of their operations and set up a more efficient sales cycle.
Heeros Small Business Software is ideal for sole proprietors and small companies with up to 10 users looking to modernize their processes and win more business deals. The platform's sales quote product helps you create and send quotes to your prospective buyers using an advanced CPQ system that generates accurate and highly configured quotes, so you can rest assured that each quote will match the specificities of each individual sales situation.
With Heeros, the entire quotation process will run a lot smoother, as you can keep track of all activities and developments from one place. You can easily find out when a client comments on a proposal or accepts your quote, while the DocuSign integration speeds up the sales cycle and ensures faster approval. That will definitely help you stand out from your competitors and close a larger number of deals in a shorter time span.
Heeros offers three plans so you can choose the one that best suits your business. The first one is completely free and provides access to the invoicing and proposals software for one user. It can be used for up to three clients and includes features for sales and quotes proposals, invoicing, online payments, time tracker and expenses, mobile apps for iOS and Android, as well as GCal & O365 Integrations.
If your business requirements change and you want to enjoy more functionalities, you can switch to the Growth plan for up to three users (€ 9/mo/user) or the Business plan for up to 10 users (€ 19/mo/user). You also benefit from a 14-day free trial for both plans, so you can give the platform a try before making any commitments.
Sign up for a free trial to learn more about how Heeros Small Business Software works and how it can bring value to your business.


We would like to hear our reader's opinions, suggestions, and feedback on the "Ultimate guide on what sales quotation is and how to create one for freelancers and small businesses" article we wrote. Do you have any questions that we did not cover in this blog post? Have you previously used any online tools to create sales quotations?
Get in touch with us and we will make sure your questions get answered. If you like our article, please share the love by following our social media on Linkedin or Facebook, or Twitter. As always, keep calm, and stay tuned for great upcoming news!